Borrowing interest to drive conversion is a sneaky good tactic when used correctly. There are many ways for a brand to borrow interest to boost engagement.
What is borrowed interest, and what does it have to do with CES?
Borrowing or borrowed interest is a marketing concept where you associate your brand or campaign with a higher visibility entity to gain additional attention.
Borrowed interest is a powerful tool when used correctly. Massive commitment examples are sponsorships, where brands pay millions to associate themselves with the brand equity of IPs (intellectual properties) that resonate with their target audience. You're a reflection of your associates. If you're hanging around the popular IPs like the NFL or Olympics, people associate your brand with the same.
How Hasbro borrows interest from entertainment mega-brands
A subtle example of borrowed interest is Hasbro's Selfie Series. They popped up at CES 2023 to show off the collab between Hasbro and 3D printer Formlabs. This collaboration checks many "great offer" boxes", including borrowing interest from trending technology and personalization. Through the collab you can get your face on a top recognizable action figure like Star Wars and Marvel.
While Hasbro makes licensed toys for these entertainment properties, they also own their own entertainment properties Power Rangers and GI Joe. By associating their properties with mega-properties like Star Wars and Marvel, Hasbro creates the impression that their properties belong in the same category. In round numbers, Star Wars and Marvel total franchise sales are in the $60B range, while Power Rangers is around $8B and GI Joe $4B. With all listed as equal choices, visitors perceive that the Hasbro-owned brands belong in the same category, even at 10% of the size. Intelligent and subtle move for the long game.
Boosting offer results with borrowed interest doesn't require a huge commitment
You can subtly borrow interest from any number of popular, culturally relevant movements to tell your story. This is a sneak way to motivate your prospect without negotiating a massive sponsorship or dedicating headcount.
One of the many ways to do that is to tap into technological trends. That's why CES is one of our favorite trade shows. CES is the largest consumer electronics tech show of the year (estimated 100,000 attendees). It showcases the best of what's new and what's next.
Why tech makes great CTA offer rewards
Integrating new tech into your campaign as a CTA offer reward or sweepstakes prize:
Demonstrates that your brand is forward-facing
Attracts your prospect, who covets new tech because it makes them look trendy to their contemporaries (does not apply to every ICP, but more than you would imagine)
Fresh, new tech delivers greater perceived value
Your chosen tech reward must reinforce a key product benefit. Plus, the benefit must be relevant to a particular stage in the customer journey. As a (common) example, giving away an iPad may seem cool, but if you don't align the reward to your message, you won't reap the benefit of connecting the tech with your brand.
In this demo-driving campaign example, we use new wearable fitness tech (Fitbits) as the carrot. It enticed high-value prospects to schedule a strategy session with a sales rep. The Fitbit reward nailed a key benefit of the product: giving the prospect real-time access to insightful data. We contrasted it with a pedometer, which can only count steps and provides no additional insights. At the time, Fitbits were trending in the marketplace. Not many people had their own fitness tracker at the time, and this gizmo was a hot holiday gift. The CTA offer over-redeemed, hitting 150% of goal as key targets clamored to claim their reward. By coveting the reward, the audience was more likely to remember the brand benefit. Why? because neuroscience shows us that emotions make people more likely to remember a memory.
Could we run the same campaign today? Not with the same results. Today, everyone that wants a fitness tracker has one. That's the benefit of being fresh and new. And why we're always on the hunt for what's next so that we can connect to our clients' benefits and boost their offer results.
There's no better place to discover new tech than CES
CES helps us kick off the year with a hefty dose of hope for the future while providing fodder and inspiration for our next generation of offers. Not everything turns out to be the next iPhone, but in aggregate, it can show what categories are poised to grow.
We tuck our list of the best of CES into our digital back pocket so we can draw upon them as needed. These new technologies are often ahead of the curve, making them valuable for a while.
Insights and new ideas from CES 2023
Here are a few highlights and insights from CES 2023 on our radar. We will refer to these as we get tasked to build out fresh offers for our clients in 2023 (and beyond).
Personal med tech continues to be a thing.
Using tech to track personal health was a big message at last year's CES. The trend seems to be continuing across multiple categories.
Smart and portable health and fitness
The fitness theme seems to be smart and portable. Much like we've seen in other categories, smart sensors and being added to everything from beds to baseball equipment. Plus, equipment is shrinking, like the King Smith portable treadmill and new Fitness Gym Box that uses electromagnetic resistance tech for strength training with a 2.5 sqft footprint. Blood pressure monitoring is also getting minified, with Valencell launching a cuffless BP monitor the size of a finger pulse oximeter.
Competitive Oura for women
Evie: an Oura competitor designed to help women track and manage sleep as they exit the reproductive years (hello, night sweats and insomnia). Consider dangling this carrot to your ICP, when it comes to market later in 2023; the price is expected to be under $300, and there's no subscription. Clever copy about your product benefits, like "helping you rest easy," would help bridge the connection to your brand.
A seamless customer experience
One buzzy new product is the Withings U-Scan pee sensor. The lesson here is the seamless CX. Instead of trying to pee on a test strip (IYKYK), the sensor sits in your toilet. It analyzes your urine and uses wi-fi to send results to your phone. Different cartridges carry test strips for different tests, like kidney health and menstrual cycles. The product is currently awaiting FDA approval in the US, although it's already approved in the EU. The company plans to add additional test cartridge types in the future. While this reward won't have mass appeal, it could be an interesting consideration if you have a brand adjacent to kidney or women's health.
Sub-$100 OTC hearing aids
Many industry experts are excited to test JLab's $99 OTC hearing aids (the FDA OK'd OTC sales last year). Expect it to arrive in Fall 2023. Sony has an excellent product offering for $1000. If JLab's works decently, and hearing loss is a relevant issue for your ICP, this could make a fantastic low-end reward in Q4. Example offer messages could include "sharpen your communication" or "look what we can deliver for 1/10 the cost of our biggest competitor".
The metaverse is still coming
The collapse of FTX and subsequent bitcoin challenges may have slowed the progress of the metaverse, but product development keeps chugging along. As an example, VR headsets are getting smaller and lighter. HTC Vive XR elite to half the weight of the leader Quest. While this doesn't seem groundbreaking, we include it to reiterate that the metaverse shows no signs of slowing down. Big brands are investing in Web3, and the expansion of these accessories is just another indicator that you can't ignore the metaverse.
TVs are getting ginormous.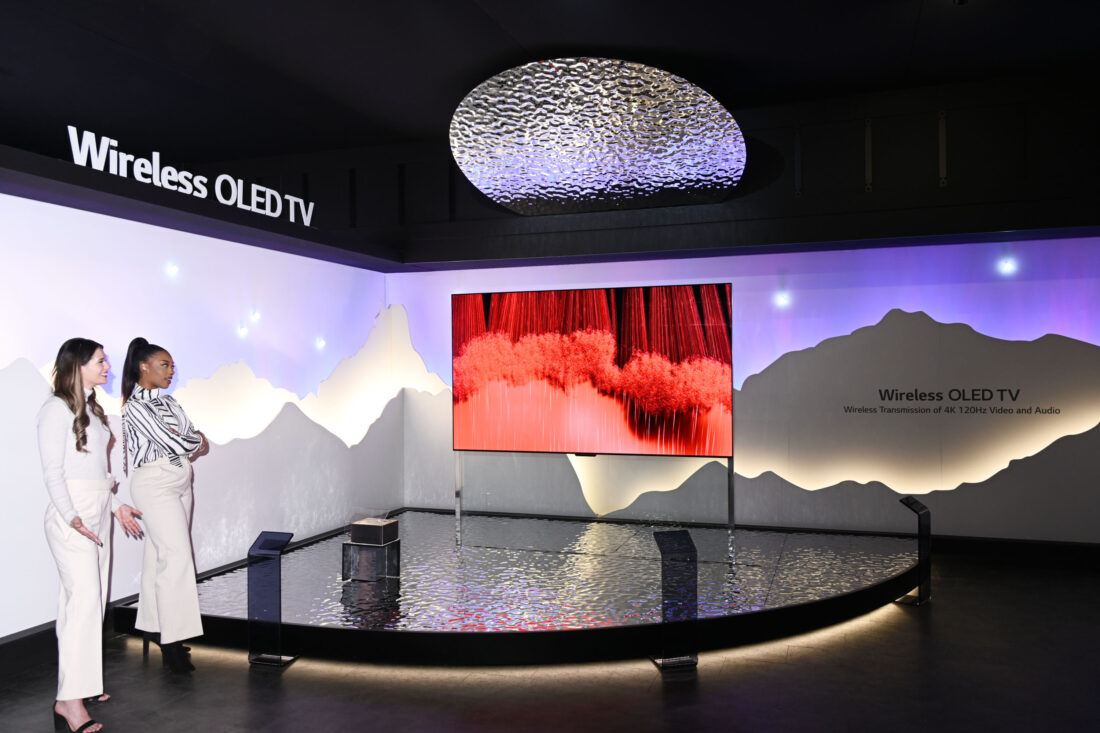 LG showed off a 97-inch wireless OLED TV. Its wired counterpart has an MSRP of $25,000. Meanwhile, 77-inch OLEDs will set you back about $3,000.
What does it matter? A giant TV can be a sexy, aspirational prize for many, and fits if you're running a sweepstakes with a theme around bigger is better or building your perfect man cave or home theatre. For the right ICP and theme, giant flatscreens still deliver when it relates to your brand.
What's next
There's no easier way to increase your conversions than to get more intentional about your CTA offers. Rethink how you're spending your CTA offer incentive budget. Do better with better targeted rewards. Any why not try borrowing interest to drive conversions?
Throughout the year, we will be covering different aspects of what makes a great offer and how you can make yours better without breaking the bank.